El Monte Seventh-day Adventist Church will still be closed as a preventive measure to protect everyone and in support of the declared state of emergency by our government officials. Further notice or changes will be posted here as well as to our social media platforms so that everyone will be informed. As of the moment let us follow CDC guidelines and keep in mind the following things below:


1. This is a rapidly evolving situation. Please stay up-to-date by accessing information on our church website  and on social media.  We will let you know when we have new dates for our special events.
2. We encourage warm community as a church family by checking in on one another through phone calls, text messages, and on social media. Gathering in smaller groups while keeping social distance is a good way to stay connected (smaller numbers = lower risk).
3. We will hold our Mid-week Prayer/Bible Study, Vesper Meeting, Sabbath School and Divine worship service online. We would like to encourage you to join in on our Worship Services. 
4. Please use "online giving" option at our church website for our tithes/offerings.
5. We encourage everyone to cooperate with the recommendations from the Center for Disease Control and the California Department of Public Health.


We are praying for the health and well-being of our community and our churches. We look forward to gathering together as a community soon. May God hold you in peace as we together live by God's grace, grow in love, and are a voice of hope in our community and circles of influence even now. Be safe and God bless us all. 

Your El Monte SDA Church Pastoral Team


UPCOMING EVENT(s): 

1. ZOOM ONLINE MEETING: Please join us on our church services every Sabbath - you can join via computer, smartphones and landline. Please click this direct link ( https://us04web.zoom.us/j/5302904918 ) to join the zoom meeting. This is the Meeting ID: 530-290-4918. You can also join us via landline/phones by dialing the #s below and entering our Meeting ID and the password. For security purposes, please send us a message @ (626) 935-9354 to get the password if you want to join and participate in our discussion via zoom meeting. You can also watch all our services live via our FB page and YouTube Channel. 
**One tap mobile:  +14086380968, 483956705# US (San Jose)       
                             +16465588656, 483956705# US (New York)
**Dial by your location: +1 408 638 0968 US (San Jose)                   
                                   +1 646 558 8656 US (New York)

WORSHIP SCHEDULES:
MID-WEEK PRAYER MEETING AND BIBLE STUDY: Every Wednesday @ 7pm. Join us via zoom for live and interactive Bible Study. This is being led by Pastor Andrew Carpenter.
VESPER MEETING/BIBLE STUDY: Every Friday @ 7:30pm via Zoom meeting. This is being led by Pastor Filemu T. Filemu
SABBATH SHOOL SERVICE: 10AM
DIVINE WORSHIP SERVICE: 11:30AM
Note: All church services are broadcasting LIVE via our YouTube channel and El Monte SDA Church Facebook page. 


Click this LINK to watch us live in our YouTube Channel. 
                                                        Click this LINK to watch us live in our Facebook page.


2. SERVICE & COMMUNITY CENTER:   Community center remains open from 2pm to 4pm to serve the community. For those who would like to serve, the Community Center can always use an extra hand.  Also, our Community Center needs new or gently used towels, bed sheets, blankets/comforters and men's' clothing.  Please give what the Holy Spirit moves you to and continue to pray for this ministry and the community around us that needs to know about Jesus and His love.


"Praise be to the God and Father of our Lord Jesus Christ, who has blessed us in the heavenly realms with every spiritual blessing in Christ." Ephesians 1:3
We would like to invite you to come and experience the fullness of a community seeking Jesus Christ. We look forward to meeting you.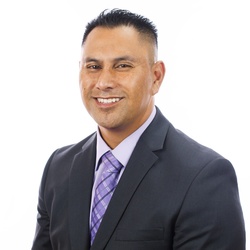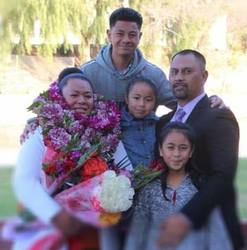 Pastor Filemu T. Filemu
3318 Washington Ave
El Monte, CA   91731-3110 (map)
Phone: (626) 448-7411
Email: elmontesdachurch@gmail.com
Please contact Pastor Filemu via phone or email for an appointment.

You can visit our Facebook page by clicking the link below
https://www.facebook.com/elmontesdachurch.adventistfaith/